Pictures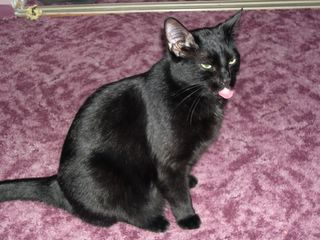 I know I'm irresistible, but the humans' obsession with photographing me is out of control.
I thought sticking out my tongue would possibly ruin the experience and discourage them from taking further pictures.
To my dismay, my plan backfired...they found this pose to be "adorable."
I just hope they don't start selling these snapshots to the paparazzi. I would have to pay my PR person overtime to repair the damage to my career.
Sincerely,
Nimbus Cat