Baths Are Not For Kitties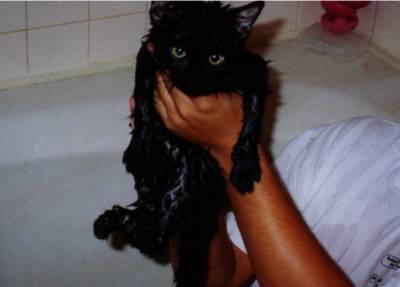 This is a picture of me as a pup. These were not my favorite days. I had ringworm and I needed baths and medicine FOR A LONG TIME! I'm glad I didn't know any better when I was little. I just thought baths were a normal part of being a baby. I was also relieved to find out ringworm was not a worm at all...thank goodness because that would be just gross. I think a lot of kittens had it at the shelter and they gave it to me and Moby. I will give the humans credit for being diligent and helping Moby and me to heal up.
I will add that I still have an affinity for water. I would never take another bath, but water sure is fun to play with in the sink when the lady is doing the dishes!
Your content cat,
Nimbus